Featured
Coming soon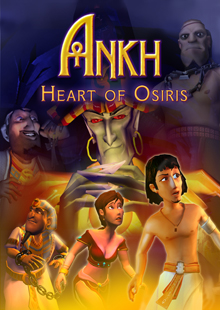 Ankh: Heart of Osiris
Ankh: Heart of Osiris is even more intense and more bizarre as it takes the player even deeper into the crazy world of old Cairo.

Platforms: Linux, Mac
News
2. July 2014.
Airline Tycoon has landed in the Google Play Store

he classic business simulation "Airline Tycoon Deluxe" has been released on the Google Playstore for Android phones and tablets today
more »
28. May 2014.
Ankh: Heart of Osiris

The second part of the popular Ankh Saga is now available on the Mac Appstore for the first time.
more »
10. April 2014.
Patrician IV released for OSX

Hanseatic trade can finally happen on OSX. Kalypso Media and Runesoft are proud to announce the availability of a Macversion of "Patrician IV".
more »
31. March 2014.
Jack Keane rides on Maverick

You can get a OSX Maverick compatible version of our cartoon adventure Jack Keane, which was originally developed by Deck 13, in the Mac Appstore now!
more »