Current News
25. January 2017.
RHEM I SE published on the Mac Appstore

Point&click adventure RHEM I SE: The Mysterious Land has been released on the Mac Appstore today. When originally released, one reviewer called it "An ode to "Myst" for all point-and-click lovers, a very worthwhile project" whereas another reviewer noted "I would even find myself thinking about a puzzle when I wasn't playing. They are enormously satisfying when finally solved, and more than once I felt quite elated with myself." So, everyone...
more »
15. December 2016.
Absolute Skat v10 released for iOS

Absolute Skat v10 has been released on the Appstore for iPhone/iPad owners. Skat, the most popular card game in Germany, is now also available in this improved version for iPhone and iPad. Whether you're a beginner or a professional, in Absolute Skat 10 you'll find what you need for an exciting game of Skat. Different difficulty levels and extensive option settings give you the possibility to design the card game individually. Now start your cozy Skat evening! This...
more »
Shop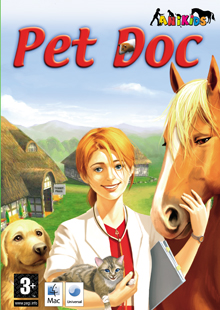 Info
Release date: 5. November 2007.
Original developer: RadonLabs/ dtp young entertainment
OSX: MacOS 10.5.X, 1,8 GHZ INtel, 512 MB RAM, 3D GFXcard with 128 MB RAM.