Desperados coming to OSX
3. September 2014.
The Wild West is finally coming to OSX. Runesoft has teamed up with original developers Spellbound Entertainment (today Black Forest Games) and new owners of the Desperados trademark Nordic Games to bring "Desperados: Wanted Dead or Alive" to OSX this fall. The game was praised as the best tactical strategy game of its days.


About Desperados:
Play six Desperados, lead by the hero John Cooper in the hardest and wildest Wild West Game of all times. Guide Cooper and his fearless companions in the exciting pursuit of the mysterious bandit leader El Diabolo.

Breath-taking landscapes and a thrilling story create an unmatched Wild West atmosphere resulting in "Desperados – Wanted Dead or Alive" being a challenging team based real-time-adventure-strategy-game. The Wild West has never been this entertaining!

Features

- 6 different game characters, each of them having special abilities

- 25 real time-strategy missions full of action

- Award-winning full motion videos with thrilling plots
- Unique sceneries including ghost towns, gold mines, pueblos, swamps, camps saloons, prisons and steamers

- Thrilling gun fights, bank robberies, ambush missions, traps and breakneck pursuits

- Spectacular effects in the landscapes including thunderstorms, sun sets, caves, fires and waterfalls

- 6 practice missions to get used to controlling the characters

- Altogether more than 30 different characteristics to be used by you skillfully in order to survive the levels and to escape


Shop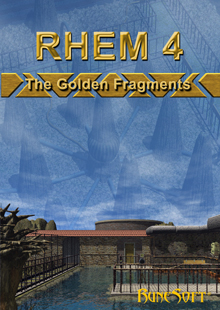 Info
Release date: 6. May 2016.
Original developer: Knut Müller
TBA