New versions for Cultures, Airline Tycoon and Robin Hood
19. April 2012.
New versions for Cultures, Airline Tycoon and Robin Hood
"Airline Tycoon Deluxe" received a new version in the MAS last week. The new version fixes a few minor bugs and added multi language support for the business simulation.
Airline Tycoon Deluxe is a funny economy simulation proceeding in realtime and assigning you the complete responsibility for an airline. However, don't be fooled by the funny comic style or the included jokes: A variety of tasks are requested and your competitors never miss a chance to set a trap for you in order to put a spoke in your wheel.
Your abilities are put to the test continuously playing Airline Tycoon Deluxe: Will you be able to use your aeroplanes to capacity and land some profitable charter flights? Can you establish routes for lucrative scheduled flights?
"Cultures: Northland" is available in an updated version as well. Most notable new feature is that the game can now be played in widescreen resolutions.
Create a thriving settlement with farms, bakeries, Potteries, Mason Shops, Schools, Armories and many more. Manage your settlement and its Settlers, erect new buildings, raw materials will roll in, finished goods will roll out so you can grow more people. Watch your people walk, eat, sleep, and talk to each other for entertainment. Couples marry. Babies are born, grow up, and are assigned careers of their own. Each person is a unique character who can be assigned a career. As they go about their careers, their skills improve. As their skills improve, new careers are opened to them. Stay out of the way of your enemies or attack them when you feel there is no other option.
Robin Hood is the third title with an updated version in the MAC APPSTORE. The new version fixes a few minor bugs. In "Robin Hood: The Legend of Sherwood" you do not only take on the role of the hero Robin Hood, but also the roles of his faithful vassals and take them to the battle field against the nasty Prince John Lackland. In doing so you are able to enjoy the fabulous English landscape of 1190 as well as the giant castles and funny characters.
The thrilling story is introduced by an award-winning introduction and transfers you directly into the hero's body with the first mission, in which you have to set the captive comrades free. Take up the battle against the oppressors and free the farmers from the Prince's reign! Be smart, be fast! Be Robin Hood!
All three games require MacOS 10.6.6 and a 2 GHz Intel CPU and are available in the Mac Appstore for USD 19,99 each.
Shop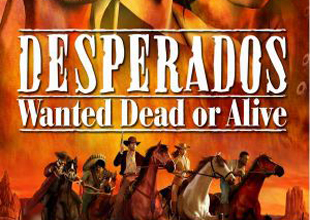 Info
Release date: 4. March 2015.
Original developer: Spellbound


OSX 10.9.5 or higher

Intel CPU @ 2 GHz

2 GB RAM

Graphicscard with 256 MB Video- RAM