"Ankh" now available through the Mac Appstore
15. August 2011.
"Ankh" now available through the Mac Appstore
Highly decorated cartoon adventure "
Ankh
" (a.o. "Game of The Year, Gamestar), originally developed by Deck 13 (makers of "Jack Keane", "Venetica") is now available through the Mac Appstore. In "ANKH" the player can do his/her utmost to help young Assil get rid of a curse that has been cast upon him. The Player can expect classical adventure elements, enveloped in a magical 3D world with state-of-the-art graphics that really take your socks off: there are new details to discover throughout the game, all of which have been endearingly developed and animated. This new version of "Ankh" requires an Intel Mac with OS 10.6.8 or better and is now available at an introductory price of USD 19,99.
About "Ankh"
Egypt. A long, long time ago. After a forbidden party in a pyramid, young Assil gets struck by a horrible death curse. With just a few more hours to live, Assil has to find a way to talk to the only person who can now help him to remove this curse: the mighty pharaoh himself! During his wild adventure, Assil meets many strange and funny characters: the scary crocodile, the god of the underworld... and finally the woman of his dreams.
Features:
- Innovative 3D cartoon adventure
- Impressive, detailed and endearingly animated graphics
- classic Point&Click navigation
- dozens of funny characters
- Tons of black humor
- Over 100 items to use
- numerous challenging puzzles and riddles
Shop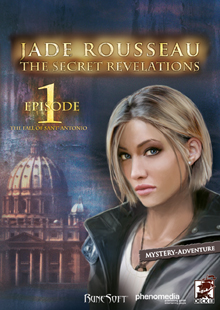 Info
Release date: 20. April 2011.
Original developer: Deck 13