"Cultures: Northland" now released for Linux
20. December 2012.
"Cultures: Northland" now released for Linux
Real-Time Strategy game "Cultures: Northland", originally developed by Funatics for the PC, has now been released for Linux users.
In "Cultures: Northland" you can start creating a thriving settlement with farms, bakeries, Potteries, Mason Shops, Schools, Armories and many more. Manage your settlement and its Villagers and watch everything develop.
The game is available for USD 14,99 from either Desura or the Ubuntu Software Center . The Linux version requires an AMD/Intel CPU at 1 GHz, 256 MB RAM and a GFX card with 64 MB Videomemory.
Cultures: Northland features:
-8 campaign Missions with several subquests and 8 single missions
-4 heroes that join forces to fight the final battle
-Over 30 different occupational groups, updated job and skills systems
-menus with different level of detail to fit each gamers needs and preferences
-Highly detailed 3D environment
-Extensive tutorial with step by step introduction into the game and its features
-Improved AI (for the villagers as well as for other tribes)
- 3 difficulty levels to make the game fun for everybody from beginners to experts
- Special effects like weather effects, fog, ghost units etc
Shop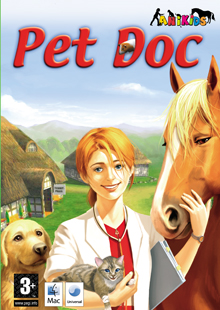 Info
Release date: 5. November 2007.
Original developer: RadonLabs/ dtp young entertainment
OSX: MacOS 10.5.X, 1,8 GHZ INtel, 512 MB RAM, 3D GFXcard with 128 MB RAM.