Roaring With The Lion
5. October 2011.
Runesoft offers MacOSX Lion Patches for the games "Airline Tycoon Deluxe", "Ankh" and "Robin Hood: The Legend of Sherwood". All games have recently been republished on the Mac Appstore and other digital Mac portals such as "
Deliver2Mac
" and the "
Mac Game Store
". You can download the patches here:
Airline Tycoon Deluxe OSX Lion Patch
Ankh OSX Lion Patch
Robin Hood: The Legend of Sherwood OSX Lion Patch
Please use this patch only if you are running MacOSX Lion on your Mac!
About Airline Tycoon Deluxe
Airline Tycoon Deluxe is a funny economy simulation proceeding in realtime and assigning you the complete responsibility for an airline. However, don't be fooled by the funny comic style or the included jokes: A variety of tasks are requested and your competitors never miss a chance to set a trap for you in order to put a spoke in your wheel.
About Ankh
Egypt. A long, long time ago. After a forbidden party in a pyramid, young Assil gets struck by a horrible death curse. With just a few more hours to live, Assil has to find a way to talk to the only person who can now help him to remove this curse: the mighty pharaoh himself! During his wild adventure, Assil meets many strange and funny characters: the scary crocodile, the god of the underworld... and finally the woman of his dreams.
About Robin Hood
Do not only take on the role of the hero Robin Hood, but also the roles of his faithful vassals and take them to the battle field against the nasty Prince John Lackland. In doing so you are able to enjoy the fabulous English landscape of 1190 as well as the giant castles and funny characters.
The thrilling story is introduced by an award-winning introduction and transfers you directly into the hero's body with the first mission, in which you have to set the captive comrades free. Take up the battle against the oppressors and free the farmers from the Prince's reign! Be smart, be fast! Be Robin Hood!
Shop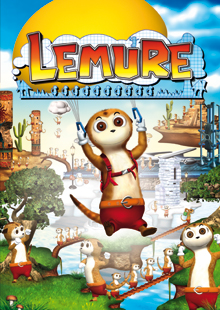 Info
Release date: 5. November 2008.
Original developer: Magnussoft


OSX: MacOS 10.5.X or higher, 1,8 GHz Intel, 512 MB RAM.