Dream Pinball 3D now on the MAC Appstore
3. December 2012.
Dream Pinball 3D now on the MAC Appstore

Runesoft has released
Dream Pinball 3D
on the MAC Appstore today. The game was originally developed by HSK Homework and Topware Interactive for multiple platforms and can now be enjoyed on MACs as well. Dream Pinball 3D requires a Mac with OSX 10.6.6 or higher, a Intel Chip at 1,8 GHz, 1 GB RAM and a 3D GFX card with 128 MB video RAM.
Finger-Flippin', powerful pinball!
No room for a pinball machine? So what!
With DREAM PINBALL 3D you can transform your MAC into 6 different, multilevel,
3D pinball machines!
Clever gameplay, plus balls made of different materials – and each material has special ballistic properties that affect how those balls roll! A cuttingedge engine gets the best out of this classic game's optics and acoustics, including state-of-art particle technology, HDR and multiplayer 3D sound – and you get true pinball feeling, with a visible tilt function and the fantastic "Motion Blur" effect!
Hook factor guaranteed!
Features
• 6 pinball machines, each with a different theme: Knight Tournament, Monstercastle, Underwater World, Dino Wars, Spinning Rotors AND the "Fantasy" pinball machine, linked to "Two Worlds"!
• Balls made of 6 different materials - steel, ivory, oak, walnut, marble and gold, all with different ballistic properties!
• Multiball feature with 3 balls and 7different camera positions!
• State-of-the-art Particle and Motion Blur effects and brilliant lighting effects thanks to latest HDR technology
• Individual sound effects, with speech recordings and music for every pinball machine
• Multiplayer mode for up to 4 pinballers
Shop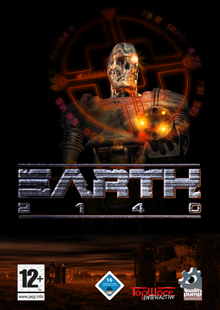 Info
Release date: 15. June 2012.
Original developer: Reality Pump/Topware Interactive
OSX: MacOS 10.6.6 or higher, 1,8 GHz Intel, 512 MB RAM