News Archive
2018
|
2017
|
2016
|
2015
|
2014
|
2013
|
2012
|
2011
15. December 2016.
Absolute Skat v10 released for iOS
Absolute Skat v10 has been released on the Appstore for iPhone/iPad owners. Skat, the most popular card game in Germany, is now also available in this improved version for...
more »
3. February 2016.
RHEM IV SE released on Steam
Mystery adventure "RHEM IV: The golden Fragments SE" has been released on Steam today. The game is available from Steam in a Special Edition that features 2 new and unseen areas in...
more »
Shop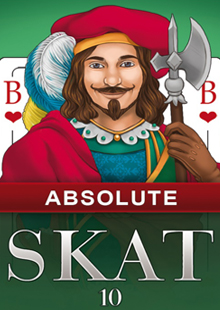 Info
Release date: 2. January 2017.
Original developer: Magnussoft


iPhone 5 or newer

iPad 2 or newer