Rhem IV Special Edition waiting for Greenlight!
16. July 2015.
Knut Müller and his adventure RHEM IV need your help. In order to get approved for sale on Steam, we need your vote to get Greenlight for RHEM IV.
RHEM IV: The Golden Fragments, once it has received green light on Steam, will be available in a Special Edition, which features new areas and many unseen puzzles and new riddles.
What is more, getting this game on Steam will allow RHEM creator Knut Müller, who says his inspiration for RHEM have been the MYST/RIVEN games, to fully concentrate on the development of RHEM V.
So, if you like adventure games you would help us a great deal if you could take the minute to follow the link below and give us your vote and comment:
http://steamcommunity.com/sharedfiles/filedetails/…
Thank you very much.
About RHEM IV: THE GOLDEN FRAGMENTS
RHEM IV takes you into a huge, fantastic world full of strange vehicles and buildings, secret passages and doorways. A sense of adventure, logic, attentiveness and the ability to solve puzzles will help the player to slowly but surely unveil the mystery of this latest adventure on the island RHEM. Everywhere on RHEM you will find hints or solutions that will help to unveil some of the mysteries of RHEM IV.
The game begins upon the discovery of a secret entrance to yet another undiscovered part of RHEM. There is a hidden transport system that leads to a second connection to the world outside. In order to activate this system you must find all nine fragments of the key to activate the system. Make your way past tunnels and secret passages; you will encounter many strange vehicles, unknown mechanisms and machines. You will also meet new characters, some of them might be helpful to solve some of the mysteries.
Features:
- Non linear gameplay: a fascinating world full of riddles and enigmas
- an abundance of exciting secret rooms and hidden paths
- new "album" feature allowing you to collect and use hints
- family friendly and non-violent gameplay
- color picker feature allowing the color-blind to solve puzzles
- SE edition features several new puzzles
Shop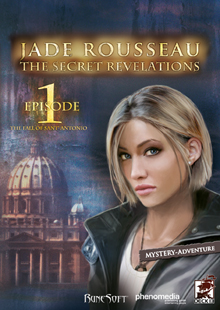 Info
Release date: 20. April 2011.
Original developer: Deck 13